Popular Science
Visto: 3043
The cybernetic activist talks to Popular Science about digital naïveté
On 2013, a now-infamous government contractor named Edward Snowden shined a stark light on our vulnerable communications infrastructure by leaking 10,000 classified U.S. documents to the world.
One by one, they detailed a mass surveillance program in which the National Security Administration and others gathered information on citizens — via phone tracking and tapping undersea Internet cables.
Three years after igniting a controversy over personal privacy, public security, and online rights that he is still very much a part of, Snowden spoke with Popular Science in December 2015 and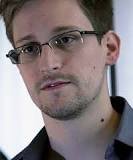 Edward Snowdenshared his thoughts on what's still wrong and how to fix it.
Pop.Sc.: How has the Internet changed in the three years since the release?
Snowden: There have been a tremendous number of changes that have happened, and not just on the Internet. It has changed our culture, it has changed our laws, it's changed the way our courts decide issues, its changed the way people consider what the Internet means to the them, what their communication security means to them.
The Internet as a technological development has reached within the walls of every home. Even if you don't use it, even if you don't have a smart phone, even if you don't have a laptop or an Internet connection or a phone line, your information is handled by tax authorities, by health providers and hospitals, and all of that routes over the Internet.
This is both a force for tremendous good but it is something that can be abused. It can be abused by small time actors and criminals. It can also be abused by states. And this is what we really learned in 2013. During an arrest, police traditionally have had the ability to search anything they find on your person — if you had a note in your pocket, they could read it. But now we all carry smartphones on us, and smartphones don't just have this piece of ID, or your shopping list, or your Metrocard. Your entire life now fits in your pocket ...
[ Full text ]