Democracia Participativa
Visto: 187
The Cuban Government has encouraged for more than half a century an economy of dependency that requires the freebies and subsidies of other countries for their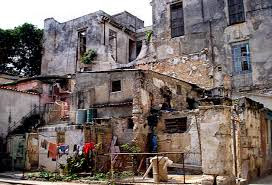 livelihood, while the country barely manages to produce a fraction of the net proceeds achieved during the Republican era and the people subsist on poverty wages averaging less than one dollar per day. The following report has been drafted in Cuba by journalists who are constantly harassed and often jailed.
---
The new "Economic Society of Enemies of the Country"
While in Havana the irrational silence of the dictatorship continued on the specific causes that provoked the air tragedy of May 18, and at a time that the heavy rains from tropical storm Alberto devastated homes and flooded thousands of hectares of crops, the new "President" Miguel Diaz-Canel decided to leave the disaster behind to go with his wife to Venezuela in support of dictator Nicolás Maduro.
And the latter, mocking his own people who are now hungry and without medication, sent thousands of cans of tuna, mattresses and other equipment to the island for those affected by the storm Alberto, thus unleashing a wave of condemnation of Maduro by the Venezuelans.
For his part, the president of the country that right now is massively intervening in Venezuela, accused Washington for his "attempts" to intervene in that country. At that very moment, a plane with 100 Venezuelan high officers landed in Cuba to receive training on how to repress their compatriots and how to avoid a military uprising against Maduro who, in turn, have been arresting hundreds of officers while thousands of enlisted men are resigning or defecting from the armed forces.
Add a comment
Leer más...